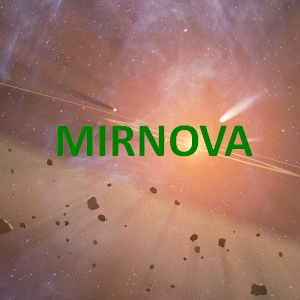 MIRNOVA Project
for Creative and innovative Science Education
A Project within the LIBRARIUM Program of TETRAD Institute

The MIRNOVA Project for Creative and Innovative Science Education is dedicated to educational and professional programs in scientific, technical and engineering areas that are integrated with research experience and communications. The project was created and established in October of 2018 and encompasses all of the prior activities, initiatives, and developments conducted in USA, EU and Russia within the context of "Mirnova Institute, Mirnova Foundation and Mirnova Academy. Now everything is within the context and structure of TETRAD Institute.
Within the MIRNOVA Project, the primary work is in the employment of innovative education, training and creative group experiences, for direct application of Information, Intelligence and Control using the disciplines of science, technology, art, engineering and mathematics (S.T.E.A.M.). The Project is intended and designed to work closely with the mission and functions of the entire LIBRARIUM Program and other Programs sand Projects of the TETRAD Institute.
Project activities all share certain common elements with one another and all are focused upon education and training that enables future vocational proficiency and accomplishment by participants. All students and learners have opportunities to engage as interns with partner institutions such as universities and companies.
There are several programs and projects (within TETRAD Institute and other organizations) in which the MIRNOVA Project is actively linked through engagements in long-term collaborative research and development. These include:
1. EcoVita – activities within the project, EcoVita, that involve Intelligence, Optimization and Control within Agriculture, Energy and Environment (focusing upon cooperative distributed networks of sensors, robots and other machines). This includes AgroIntel and AgroBrains, comprising the industrial domain of "Smart Farming", plus corresponding components for Energy and Environment.
This work comprises a joint project with EcoVita LLC, a private company, and Intelligence Renaissance Industries, a private corporation
2. Librarium Program – MIRNOVA Project focus is directed towards content assimilation, editing, education and knowledge/technology transfer developments.
This work constitutes a joint project with several TETRAD Institute Programs including the PSED Program and within it, OASIS Project and SELDON Project.
(Additional Program Activity, in order of engagement attention and involvement)